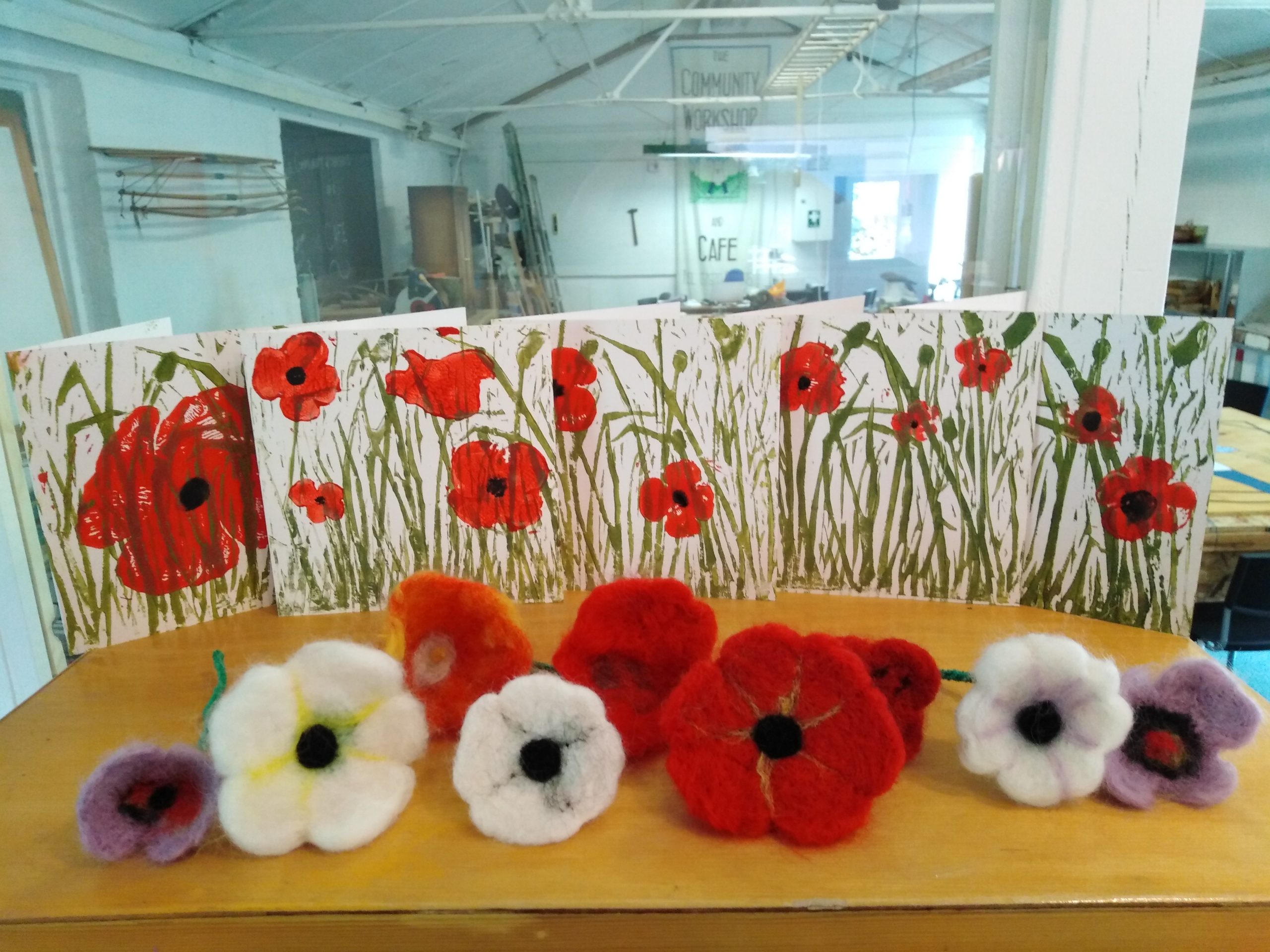 Kidderminster Arts Festival
The Kidderminster arts festival is over for another year and we had a great time. We had loads of people on our stall all making and printing poppies. Traditional Red, Purple for the animals lost and white for piece.
We hope to see you all there again next year and thank you to WFDC for putting it all on.